This week has been a great week for gold posts. Here are some of the most interesting I found.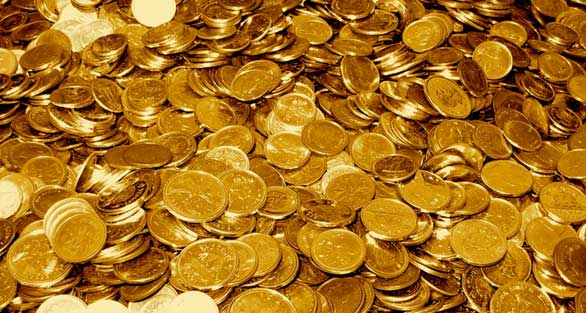 The Big Picture has a great chart of gold relative to the S&P 500. Although gold has hit a high in nominal terms, it is actually still low by many measures. This post shows that it needs to quadruple to hit a high relative to the S&P.
This fascinating video on Stock Market News shows how gold is recycled from computers.
Coin News Update has a great post about manipulation in the Gold and Silver markets.
This article on Zero Hedge talks about how The World Gold Council sees higher demand for gold.
Many people are reducing their risk by guying gold. Here's what CNBC has to say about it.
Here's Jim Sinclair's information about the trading gold on an hourly chart.
Many people are buying gold because of concerns about worldwide financial collapse. Here's an article on Reuters about Spain's rating cut and the gold market.
And finally, this post on Whisky and Gunpowder reminds us of some of the best reasons to buy gold: financial crisis and inflation.