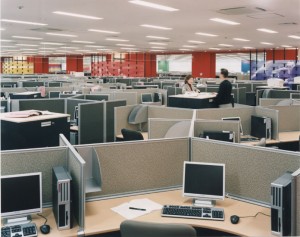 There were very few people who looked at the rooms full of tape machines and bulky stacks of electronic machinery that made up the first computer and saw something useful for individuals.
There were few people who knew that the defense program that would keep communication ties in tact during a war would lead to the vast network of online technology that we have now.
That's why I'm not dismissing an announcement from SmartAction, a California-based company, that indicates the company is creating an artificial intelligence system that can hold "conversations" with customers who call into their client's call center.
The system is called SmartAction IVR System's LiveAGI Brain.
LiveAGI Brain can monitor and manage the flow of not only conversations, but can understand mood, confidence and surprise. It can then determine how to route the caller–through email or to a live agent.
Instead of being programmed, the company said that it has built-in intelligence that can be taught new skills and knowledge.
It may seem a little frivolous: the new artificial intelligence technology is helping a call center, but this is a HUGE first step. AI technology, which many say failed to live up to its hype, is beginning to carve out its own niche.
And that niche will grow.