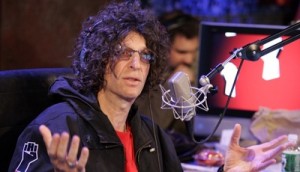 Shock jocks and pirate broadcasters won't be the only ones who will twist radio waves. According to a team of Swedish physicists, it may be possible to twist radio waves and embed even more data in the resulting wave.
You can check out an article on this at New Scientist.
According to the article, the radio frequency ranges between 3 kilohertz and 300 gigahertz. It's a range that's crowded with wireless computer signals and cellphone traffic and other informational tech and telephonic periphery.
Even satellite signals, like the ones used to beam the Howard Stern show, are affected.
What's In It For Us?
If more data can be encoded in a radio wave, as these scientists have demonstrated, there may be more spectrum available for use.
The idea isn't exactly new, according to the researchers.
Physicist Thomas Leyser, one of the physicists conducting the research said:
"Twisted laser beams have been researched since the 1990s, but it has only now become possible to create twisted beams at the much lower radio frequencies," he says.
But the team has added their own technique to the earlier research that may open up vast new territories in the spectrum.
How Does It Work?
According To Leyser, the signal is twisted by firing antennas in sequence to "describe a circle." They don't fire at once like normal radio operations. As a twist on the twist, the team fed all the antennas in the array slightly different current.
And the radio twist was born.
One hurdle remains.
No one is sure how much information this new antenna can send and receive. Technically, the article indicates vast quantities of information could be packaged and broadcast by a twisted radio beam.
But cell phones are outfitted with dipole antennas, which can't sent twisted radio signals.
We'll just have to see how these challenges can be overcome.