Last week I read The Ivy Portfolio
by Faber and Richardson. Before I tell you about it, let me share with you one incredible resource.
I found out about the book from an awesome site that you really need to check out: dshort.com. I was so impressed that I immediately added it to the blogroll. What's so great about it? It is easy to understand, offers outstanding content, and has great charts and graphs. I'll be writing about it extensively in a future post.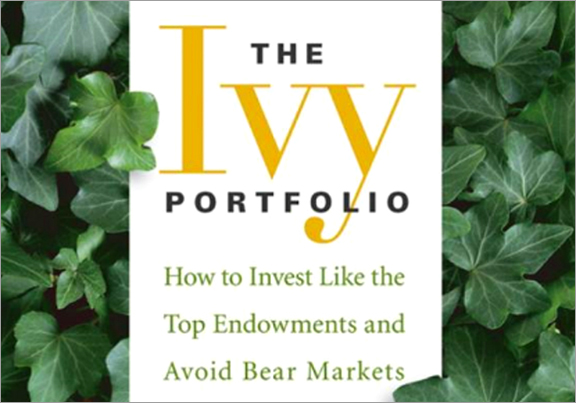 Back to The Ivy Portfolio. It explains how Yale and Harvard endowment funds have outperformed the market and had consistent returns for 23 years (ending in 2008). I think that is pretty useful information. And, thanks to the great writing, you don't need a Ph.D. in mathematics to understand it. It is actually very easy to understand and replicate the strategies.
How good is outperform? Yale returned an average of 16.6% per year. Harvard did 15.2%. Not bad for such a long period and two major market crashes. What is their secret? Did they have 100 Ph.D.'s working for them?