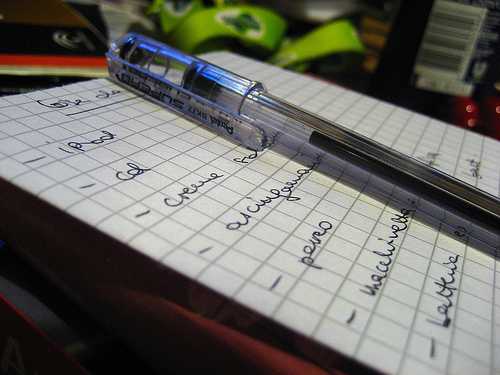 We may be at period of Peak Oil.
But we're not at period of Peak advice. Everyone has some advice–from the sports expert to the fitness guru.
Money's another big topic.
There's a lot of solid personal financial advice out there. There are lists of tips and ideas to make you wealthier, more frugal, and less likely to fall into a scam. You can even find step-by-step methods for achieving your personal financial goals.
I collected some of the best personal finance tips out there this week.
Ten things you should know about taking early retirement from Bible Money Matters.
Here are five important goals for Financial Literacy Month and the top 4 Wall Street Scams from Financial Highway.
Check out Out of Your Rut for 15 ways to cut your grocery to the bone.
SEO-Writer lists 18 tips to save money on ghostwriting fees.
From Debt Kid: 33 Green and Utterly Random Ways to Save Money.
Financial Samurai guest poster has some counter advice: Five Money Habits I Learned That Will Never Make Your Rich.
Dora the Explorer can teach us five things about personal financial planning, according to Redeeming Riches.
From The Smarter Wallet: How to Get Out of Debt in Four Easy Steps.
You can make money in the market, but can you make it consistently? Trading-Strategy offers seven tips on making money consistently.
For all the entrepreneurs out there, Small Biz Trends has seven principles for Cash Flow Kings.