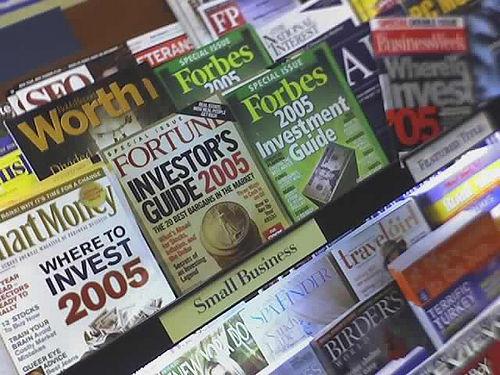 Investing is looked at as part science, part art, and part voodoo.
It comes with a set of rules that can't be broken–until they must be broken. How do you know when to adhere to rules and when to seek new methods of making money? That's the million-dollar question.
Then there are so many styles of investing. Which one suits you: Long-term, short-term, day trader, trend, swing, etc. etc.?
This week, Weekly Wisdom presents the most intelligent voices out there on how to invest, when to invest, and where to invest. Feel free to add your own best links in the comment section.
With all due deference to Paul Simon, you don't need a new investment plan, Stan. As the Intelligent Speculator suggests, you need to just have a plan. (Stan, or not.)
The Financial Blogger offers a few reasons why real estate isn't the best investment.
Bear market? Bull market? It  depends on how the set-up pans out, according to a video from The Wild Investor.
Dividend investing is a popular conservative approach to investing. One of the best blogs on the subject is Dividend Growth Investor. DGI offers this take on five dividend stocks that beat index funds. Another dividend tip is from Dividend Tree: make sure you preserve capital in your dividend investment strategy.
Here's a great point from Everything Finance: you can't control the markets, but you can control costs.
You can learn more about Real Estate Investment Trusts (REITs) at Million Dollar Journey.
Bear markets are often considered times when you don't want to invest. Is that true. My Investing Blog gives advice on how to invest in Bear Markets–and what to invest in.
A little afraid to trade the Euro. Check out this look at FXE as an alternative trade, courtesy of Zach Stocks.
Taxes on income and capital gains are set to go back up. What will the effect be? You can check out Corporate Finance Associates blog for their take on the pending tax increases.
Daily FX says that the price of gold is behaving uncharacteristically. What's behind these moves?