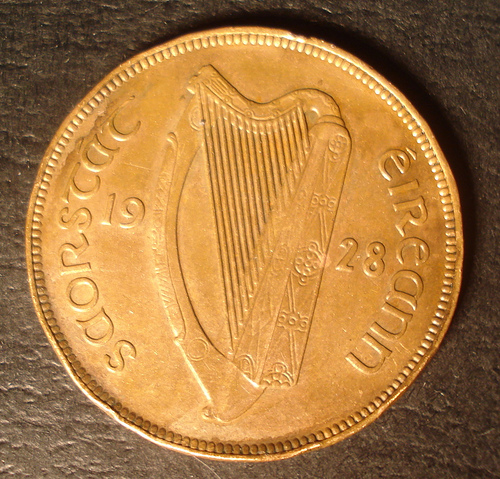 With St. Patrick's day just a wee bit away, we wanted to explore ways to live a rich, good life.
The Irish are known for their pluck and–except for the potato famine here and there–their luck.
But I don't think it's some smilin' leprechaun that endowed the people of the Emerald Isle with their ability to be fortunate. It's really the typical Irish resilient, inquisitive outlook on life that opens up opportunities.
And. you don't have to be Irish to have good luck. Luck is a matter of being aware of opportunities and seizing them. And both of those skills–awareness and bold action–can be taught, or at least reinforced.
In this edition of Weekly Wisdom, we'll cover some tips from the blogosphere that will teach you to make your own luck–whether it's thinking like Albert Einstein or picking stocks.
Here goes:
Moving isn't fun. It's also expensive. You'll want more than luck to make it a good experience. Here's a post on how to save money when your moving your house from Good Financial Cents.
Passive income does not mean you rely on luck and ignore your income. Passive Income Now explains some distractions that can harm passive-income seekers.
Luck is created when you learn from your mistakes. Take this guest post on elves, giants and an $86 movie, on My Next Buck, for example.
If money-making is an art, shouldn't all artists be rich? I Will Teach You to Be Rich talks about why it seems that artists are bad with money.
Bargaineering's post on how to survive a tax audit offers another key insight on how to have more luck: be more resilient.
Tim Ferris reviews a new book by the guys for 37Signals, called ReWork in his 4 Hour Work Week Blog.
Fortune is guided by great ideas. The Art of Great Things explains why ideas can be dangerous–and necessary.
Some people think they're fortunate when they get a state tax return. Out of Your Rut thinks it might not be such a good thing.
Stock-picking isn't necessarily gambling. Magic Formula Pro takes a look at undervalued stocks.
Dumb Little Man teaches 10 amazing things you can learn from Albert Einstein.
There's a mental and physical component to getting lucky–in more ways than one, according to Financial Samurai.