Why Online Investing AI?
Online Investing AI started with a simple thought: If technology is creating exponential gains in performance, profitability, and productivity for industries, what could it do for investing?
One answer: It could make an infinite money-making machine.
Online Investing AI unites advanced artificial intelligence technologies with equally advanced trading theories to make an investment platform that would provide exponentially-higher returns at low risks. We also wanted to provide this to as many people as possible, so that it wasn't just wealthy people who could tap into high-yield private equity and hedge fund returns.
But it's not the money machine that's the ultimate goal. It's not even the ever-increasing returns. The ultimate goal is to create more security and freedom for you to pursue your dreams, goals, ambitions, and fleeting fancies.
Isn't that what it's all about?
So, if you were an Online Investing AI member, how will you use your new income?
Will you quit your job so you'll have time to write that novel, the one that's itching to get on paper?
Will you volunteer and spend your money and time on a charity that's close to your heart?
Will you send your kids to college, or maybe, you will send yourself to college?
Will you get out of debt first?
How about a new house?
Trade in the old car?
Isn't it time you finally get to Europe? How about Italy or France?
Whatever your ultimate goal is, here is the technology to help you achieve it.
What will you do for the rest of your life? Its your choice.
Stay updated with the latest info.
We will never rent or sell your email address to third parties.
Check out the latest blog post.
March 1, 2014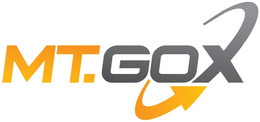 How Can You Avoid the Next MtGox Bitcoin Meltdown?
Bitcoin was supposed to be a safe haven — away from the greedy hands of corporations and bankers and far from the idiotic brains of mindless speculators. It was a popular people's currency.
The evaporation of Bitcoins in MtGox has caused every fan of the crypto-currency to re-think this. And it's making them ask: How can we avoid putting our Bitcoins in the next MtGox?
Short answer: you can't. What seemed to be lost in the idealism of Bitcoin — that it's some weapons that would only be wielded by the good against those who are evil — was the critical idea that Bitcoin, ...Read More »»»